A table top game is one of the early form of role playing games that allow players to immerse themselves in the fantastical adventure of the character that they themselves can create. More than being part of another world, you also get to set out on an unforgettable adventure with your friends.
Easy to Play
What makes table top games different from others? For one, a good table top role playing game boasts ease of gameplay. Beginners can easily jump to the world of the table top game, as it's easy to learn. The longer you play, the more you learn about the game and the more you can customize every move.
Expanding Knowledge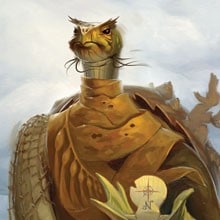 There are also available rule books and lores available to help expand players' knowledge of the world, the game, and the mechanics of a good table top game. Experienced gamers would enjoy adding a table top game due to the availability of a rich setting and riveting missions. A player can always make their own missions and enjoy playing it with friends and fellow fans of role playing games.
Creating a Character
Another main feature of table top games is the ability to completely create a character following only a few general rules. This makes it so that you create a character that is closely related to what you would be if you were actually in the game itself.
This is one of the earliest forms of morality system, and some say that being able to develop your character based on your personality is better than creating a character that is just what you want to be. Make Your Character Adventure is a feature that uses your personality to craft the character you deserve.
The morality system of most games is simple, and it shows the good and the bad in people. In a Make Your Character Adventure, your personality will reflect and find the right race and stats for you. Moral decisions in modern video games have a significant effect on the end of the game that they are playing, but in table top games, a player will get to live with the choices they make right from the start.
The world of Beyonder is a good example of a table top game, and is brought to life by Flying Night Bear Games. The concept may be basic, but the enjoyment that it provides is enormous. Imagine living in a fantasy world with whatever character is created based on your very own persona. Are you curious about how your unique character will shape up? Beyonder has an online character builder to help you ease into the game.
Sources:
Moral Decisions. www.giantbomb.com
Get the Intro. learntabletoprpgs.com